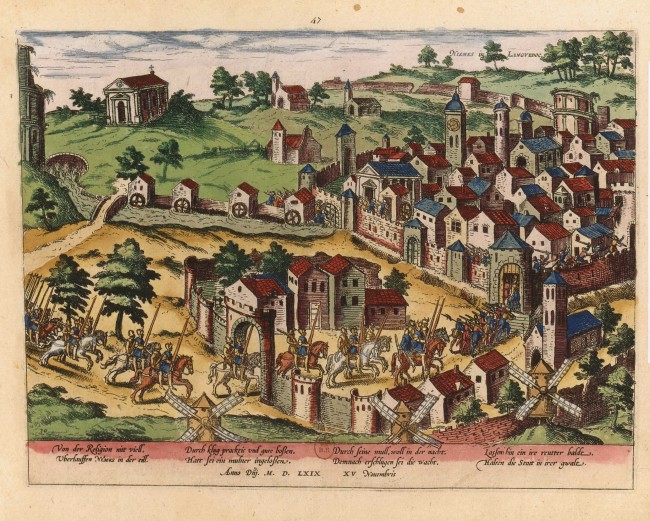 Engraving published in Michael Eytzinger: Novus de Leone Belgico..., 1588
During the Third War of Religion, the Protestants of the Lower Languedoc responded to persecution by taking the town of Nîmes during the night of 14 to 15 November 1569. The bars opening on to the ditch at the foot of the rampart next to the Porte de la Bouquerie had been sawn without this being visible. After nightfall, Captain Saint-Cosme, a Protestant military chief, and some 30 of his men entered the town, overcame the guards and then let in 400 foot soldiers, horsemen and arquebusiers who had been hiding nearby.
This German engraving used for international propaganda is a reverse copy of that made by Jacques Tortorel in 1570.
BNF, QE-64-PET FOL - Pl 47
See the scientific note