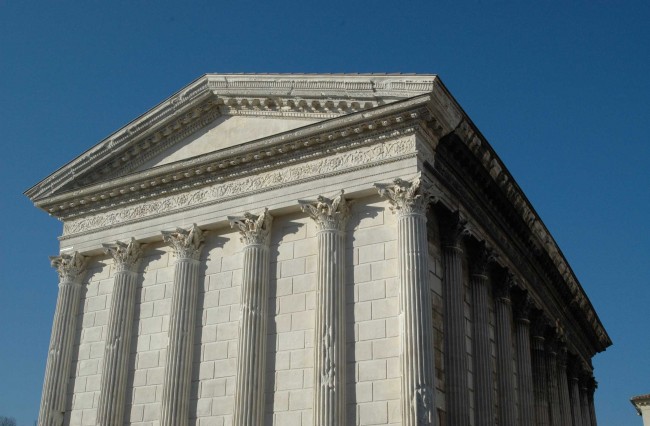 Southern facade restored, eastern facade unrestored, February 2007
Various work was carried out on the Maison Carrée in the twentieth century. In the 1950s, Jean Sonnier, Architecte en Chef des Monuments historiques, had the entablature ringed with reinforce concrete to prevent it from moving: a new tiled roof was completed in 1992.
Then above all, a very large restoration programme was implemented from 2006 to 2010. This completely transformed the building that was blackened and damaged by pollution and natural erosion.
See the scientific note