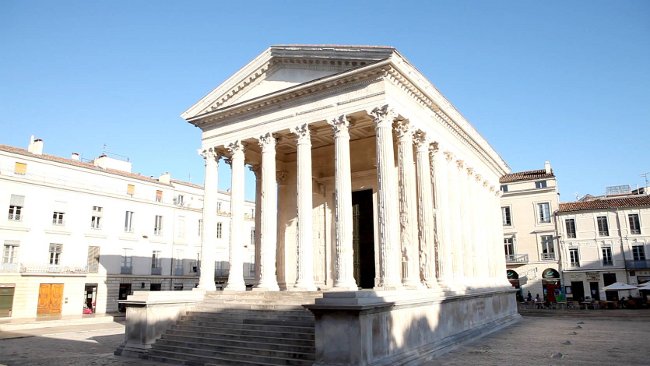 For reasons of rights, the image that you have selected can only be consulted in its original context.

See the image in its context: INHA
Title:
Fig. 9.- VUE DE LA MAISON CARRÉE, A NIMES (IIe SIECLE)
Liability information:
V. Dargaud
Date:
From to
Series, number:
ENCYCLOPEDIE || DE L'ARCHITECTURE ET DE LA CONSTRUCTION | VOL. I.- ARCHITECTURE (Religieuse) | PLANCHE LXXXIII | p. 484.
Notes:
Gravure tirée de : Encyclopédie de l'architecture et de la construction publiée sous la direction de M. P. Planat : [Volume I, partie 2 : AR]. - Paris : Librairie de la construction moderne, [1888-1892]
Author of the text :
Planat, Paul Amédée (1830-1911)
Author of the text :
Planat, Paul Amédée (1830-1911)
Author of the text :
Planat, Paul Amédée (1830-1911)
Author of the text :
Planat, Paul Amédée (1830-1911)