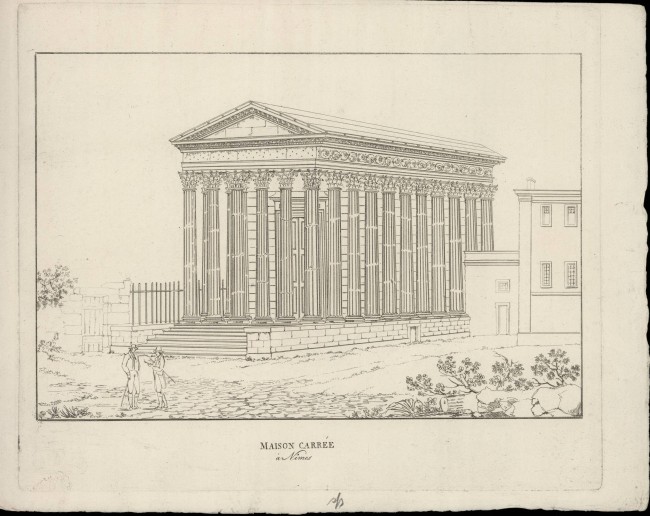 Title:
MAISON CARRÉE || à Nîmes.
Date:
From to
Material features:
25,9 x 31,3 cm (cuvette) et 27,5 x 35,2 cm (feuille)
Notes:
Copie de la gravure de Beaumont parue dans : Jean François Albanis de Beaumont, Select views of the antiquities and harbours in the south of France with topographical and historical descriptions. / By the author of the Rhætian Alps, &c. &c. London : printed by T. Bensley ; for W. Faden ; and J. Edwards, 1794.
Author :
Beaumont, Jean François Albanis de (1753-1810)
Copies:
Musée du Vieux Nîmes, 999.6.2
Ville de Nîmes, Musée du Vieux Nîmes, 999.6.2
See commentary