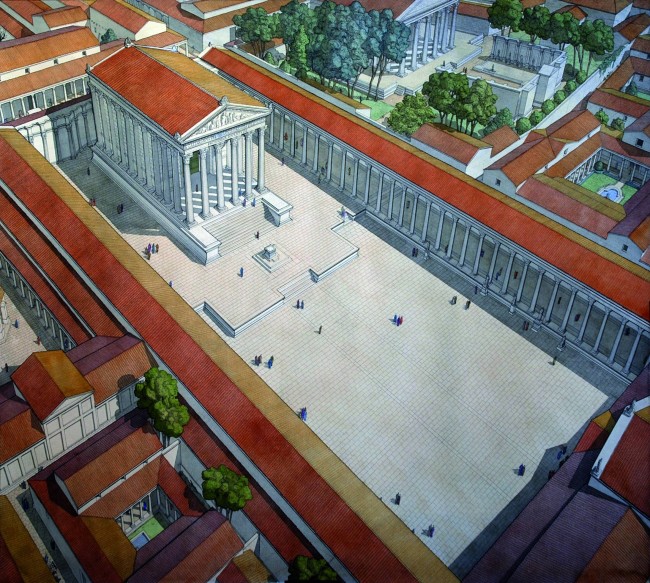 Reconstitution of the Maison Carrée in its Roman context. Drawing by Jean-Claude Golvin, 2011.
The watercolour uses the archaeological data that we possess today to give an idea of the Maison Carrée and the forum in the first century AD. The temple stands on a raised platform that dominates the public square below. A wall decorated with pilasters behind the temple and porticos along the side frame the temple and form a buffer between the latter and the surrounding square and town.
The precise position of the altar is not known. In the watercolour it is shown in the axis of the temple, the most commonly observed position.
The reconstitution of the public buildings in the background, in the position now occupied by Carré d'art, is a likely hypothesis based on the plans of the vestiges found.
The other houses in the drawing have no archaeological justification.
See the scientific note